I
f your entire life were condensed to just three days, what would you like those three days to look like?
For me, I'd like those days to look like the last three days at Resonance2022 organized by District41, Toastmasters International. And here's why…
#We were all in the right room:
If you're the smartest person in the room, then you're in the wrong room. – Confucius
Anyone who attended the Resonance will agree that we were all in the right room. Well, the room happened to be the Viceroy Hall at WelcomHotel ITC Dwarka. It was here that we engaged with the emcees, interacted with Toastmasters top team and witnessed a superb lineup of keynote speakers! And then, there is much more learning that happened off-the-stage simply by observing the demeanor of leaders. #Learning
#We were building new bridges:
A survey of 200 random people was conducted where they were all invited to a hall. Research found that most sat next to someone who was like themselves – a white man sat next to a white man, a black next to a black and a fat man sat beside a fat man! Nothing, however, could be more debilitating to our growth. (Source – Professor Himanshu Rai, guest speaker at Resonance 2022).
Thankfully, that was not the case at all at the Viceroy Hall. It witnessed 200+ people from different parts of Bangladesh, India and Nepal bonding and mingling together, celebrating others achievements and creating new bridges. The atmosphere of Toastmasters and the well thought-out activities designed by the emcees automatically ensured everyone got busy opening new possibilities for themselves! #Networking
#We were fully present!
We learn best in moments of enjoyment – Dr. Ralph C Smedley.

And enjoyment is much more than laughing over a humorous act.  The physical activities, a sense of empathy for others, new perspectives along with the fun moments made the magic happen – It opened the participants minds fully and activated all senses which made them more receptive to new ideas and made even the complex learning easily palatable. #Enjoyment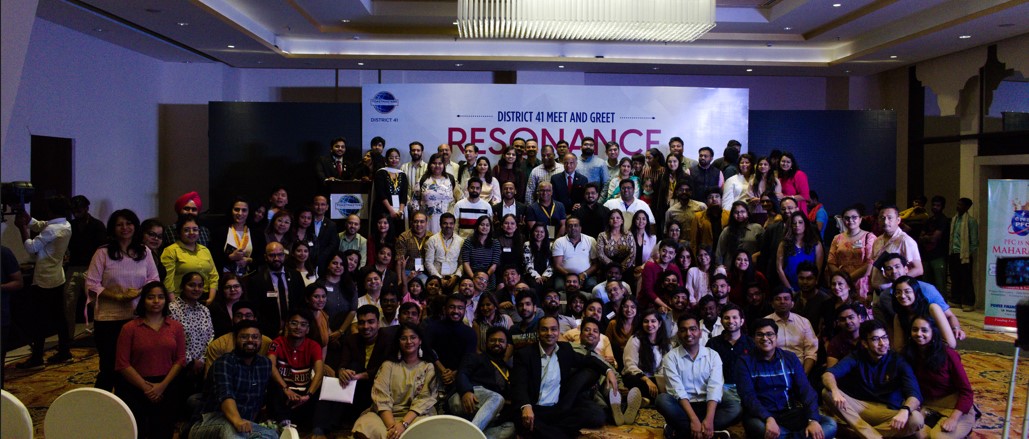 All of that and more happened inside the Viceroy Hall. Things that made us all feel a little more humble,  a little more human. If you attended, please share what else you saw happening inside the Viceroy Hall at Resonance 2022 and if you missed, it better be because you had something more important or worthwhile to do at the time 
.