Hi All,
Here's your weekly dose of "5-Bullet Tuesday", list of things I'm enjoying or pondering. Today is the World Book Day and so most of the bullets will have a book recommendation in them.
What I'm reading –
The Passionate Programmer by Chad Fowler –
This is unlike any books that you would normally see me with.
So, what attracted me to this one?
Looking at this book in the shelves at the British Council Library, I had a ticklish feeling inside- "I am a Software Project Manager and I must know more about the world's of programmers who I manage!"
And I'm glad I picked the book as it gave me more than what I had expected. This book is not just useful for programmers or IT professional (although I'd vouch that is is a must read for them), the message in the book will apply to you no matter what profession or role you play in the organization.
What I loved watching—
The subject I have feared the most is Finance. But for some Godly reason, I have been associated with Banking industry for over 12 years now – retail, investment. asset management, you name it. While it's less of a monster now, but some concepts still trouble the heck out of me (Derivatives, Hedge funds, Mark to Markit, CDOs). So much that I would pay a fortune to anyone who's able to make me understand them in a simple way.
One such man who's making difficult concepts super easy is Paddy Heirsch.
This three minute video explaining SWAPS completely blew my mind – never seen or even imagined this convoluted topic could be explained in such a short, simple and sticky way. I'm an instant fan of Paddy Heirsch. Already got his book – Man versus Markets, as well, which explains in a plain and simple way how markets work. You can't afford not to read it.
Song I'm loving listening to –
There is something special about heading out of the house even if it is a walk down to the neighborhood park. Heard a seventeen year old singing a soul touching legendary Nasrat Fateh Ali Khan's song. Listening to live performances, even if it is an amateur singer at the local park, has a far greater effect than Alexa playing at home. Sharing this lovely song which I heard for the first time from this local legend.
Quote I'm pondering —
A manager is not supposed to be a pinch-hitter (substitute batter in baseball), knowing the whole team's job and filling in when things get difficult.
– Lister and DeMarco in the book, Peopleware (which is in my books to read list)  
 What I learnt –
"My Daddy used to carry me on my shoulders when I was seven years old. People would tell him that it would hurt to carry a big boy, but Daddy didn't care. He loved pampering me when I was a kid."
Daddy is now 80 years old and is dealing with multiple age related health problems – ILD, Prostrate, Sodium imbalance. This also takes a toll on his mental and emotional well being. I have hardly ever before seen him break down but that's not unusual in the current scenario.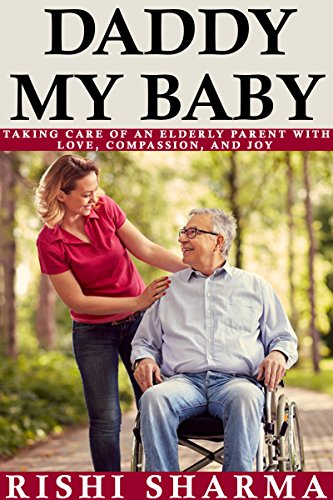 What he needs in this time is a role-reversal – the pampering that he once showered on us to be returned to him – a regular haircut he enjoys, a shower, a car ride (other than the Doctor visits) and a sweet ritual like a special meal cooked with love.
He needs a feeling that he is being fully heard, a feeling that he is covered in all aspects – financial independence, medical management, social connections – everything that will make him emotionally secure.
A lot of the ideas above come from this free e-book called "Daddy, My Baby" by self published author Rishi Sharma. It's a short book but a must read if you're struggling with how to take care of elderly parents with love and affection.
---
If you like this post, then show the love by sharing it with friends and family. The best part of writing a blog is the discussion that follows, so do register your thoughts and views below.
---