---
Quote of the day: [bctt tweet="Life is either a Daring Adventure or Nothing at All! – Helen Keller" username="mohitsawhney"]
---
I am grateful for…
..the timing of my next career move. It just couldn't have been any better than this (at least, that's what I think!). Thank you, God for that! In a world where we are habitual of complaining when things don't happen in harmony, I'm glad I recognize and appreciate the glory bestowed by God when it all played out so beautifully and in synchronization. It's unbelievably bizarre and somewhat surreal. Thank you!

..Walking down the hallway of the office yesterday, I met this guy who was frustrated with his Boss. Well, nothing unusual there, most people are! However, in talking to him, a clear distinction emerged among Bad Bosses. There are two varieties that one has to watch out closely for: There are ones who are nasty because they have an evil, vicious, and cleverly designed nefarious strategy, and then there are the others, who are nasty because they don't know any better. Understanding this subtle difference can help you determine which type of Bad boss are you dealing with (God forbid, but Shit does Happen!). This will make a huge difference in the way you would deal with them and emerge a winner. 
..Read an article where the writer had written at the cross-section of politics and economy. The article was about how Jet Airways, which is in dire straits at the moment, is not being given a preferential treatment. This is unlike what happened in the case of erstwhile Kingfisher Airlines. Kingfisher Airlines eventually couldn't survive the bail outs and the loans it was bestowed upon by Big brothers (nexus of Banks and Political parties). Anyway, besides it being a nice article, the LIGHT BULB moment for me was that I also have a similar style of writing – at the cross section of personal and work lives. Thanks for igniting in me the light once again to write in my own unique style and be of some service to myself and the society.  
What would make today great?

..I have realized that some of the really important personal tasks keep living in the To-Do lists. This happens when others are driving their priorities through you and you yourself are not focusing enough of what's important to yourself. I am planing to pick up one such long overdue and yet very important (almost life altering potential) task today. Amen. 

..Fill my emptying fuel tank. All work and no play makes Jack a dull boy. Not only dull, but also tired and demotivated. Having you foot on the accelerator all the time is not a winning strategy when you are running a long race. It's important to regularly stop – to check the tires, fill the gas and then continue the journey. My tanks are emptying too – To start with, gotta get myself a new pair of glasses (One I have is on the verge of breaking and besides I guess I need another one for farsightedness. Isn't it funny, I'll be farsighted and nearsighted both at the same time!
..In Business, it is common practice to make well thought out investments to reap greater returns in future. Not so common when you are offering your services i.e. when you are an Employee. What investments are we talking about for salaried people, most would say. You're getting it all wrong. No matter which industry you work, in order to remain relevant in the ever changing job market and disruptions happening in business worlds, one can't ignore investing in oneself – upgrade/ enhance/ diversify your skill set alongside your current job. There will never be a perfect time. Enough of the build up (word for it is "circumlocution"), I am enrolling for the PgMP certification today.
Daily affirmations. I am …fearless!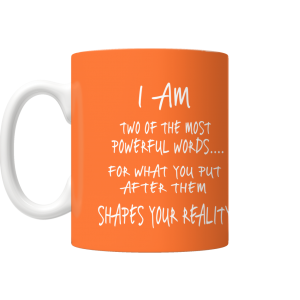 Amazing things that happened today…
..Back in touch with my batch mates from St. Stephen's. Quite a bit of catching up to do though. Well, not only about the years that have passed in between. Honestly, I just wasn't present most of those 3 years to know much about them back then. There's always a first time.
..Glad to have done with my glasses – a new frame for my old glasses. Not bad at all. Feel accomplished.  
..Ended up having some much much needed time with self as I was working from home today. Or, perhaps I feel so now that I have had a mug or two of the Bira Extra Strong Beer.
How could I have made today better?
..Schedule.  Morning Ritual. Missed you. If you don't know where you are going, any road will get you there. 

..Baggage. Could have dropped it. Made a fresh start. Even more so, because it's getting heavier.

..Could put more intention into the mix of things. More laughter. Smile. Love. After all, I can!