Hi All,
Here's your weekly dose of "5-Bullet Tuesday", list of things I'm enjoying or pondering. Did you ever feel an unexplained, undiagnosed pain in the body? Well, it has happened to be several times now.  I have realized that my achy back has a pattern – a direct correlation with my stress levels. So, before you swallow a pain reliever or head to a doc, try lightening up by getting yourself in a good mood. So, why not we focus on a few things which can pull up your mood.
Article I loved reading –
Who is the most important person in your family?
I bet if you're a parent your answer would be that it is your child or children. But does that mindset help bring up the child the way you'd always wanted – a caring, responsible and one who'd take the family values forward?
According to Dr John Rosemond, having your child as the most important person in the family is the first step toward raising a child who feels entitled.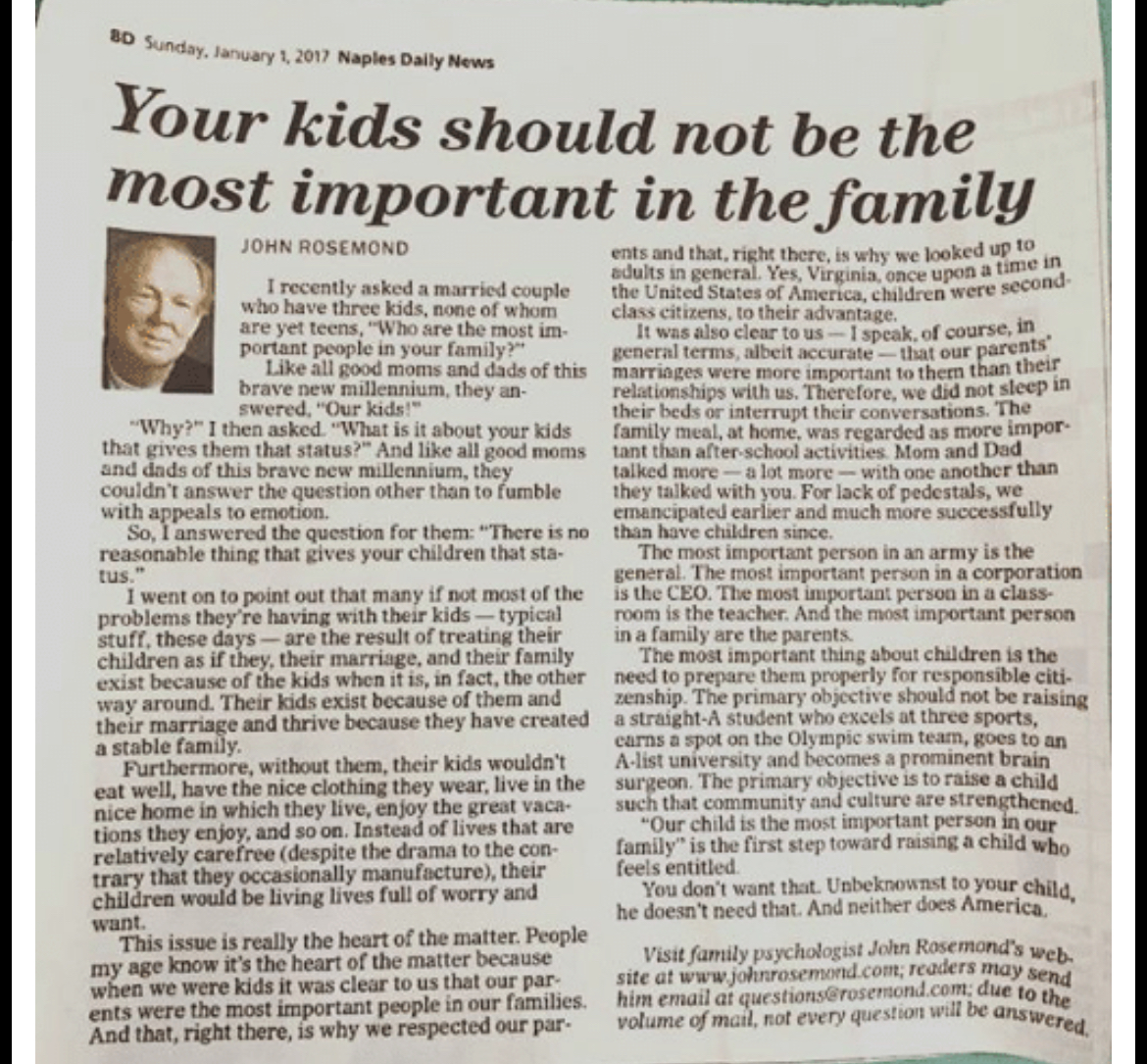 Show I watched — 
Last week, Dinky emceed a Toastmaster's event for an audience of over 400. #proud. Something like that surely takes a lot of courage but gives back a boost to one's confidence. A confidence which brings in truckloads of energy to do things one never thought would be possible. One that raises your spirit.
One thing leads to another, and we also managed to watch our God (Sartaj's) musical show despite several other urgencies.
And the show was more than just mesmerizing music, lights and an exhilarated audience. It was much more than just that. Much more. The entire experience taught us many big and small lessons some of which have been deciphered, some will be deciphered, and some will perhaps never be deciphered.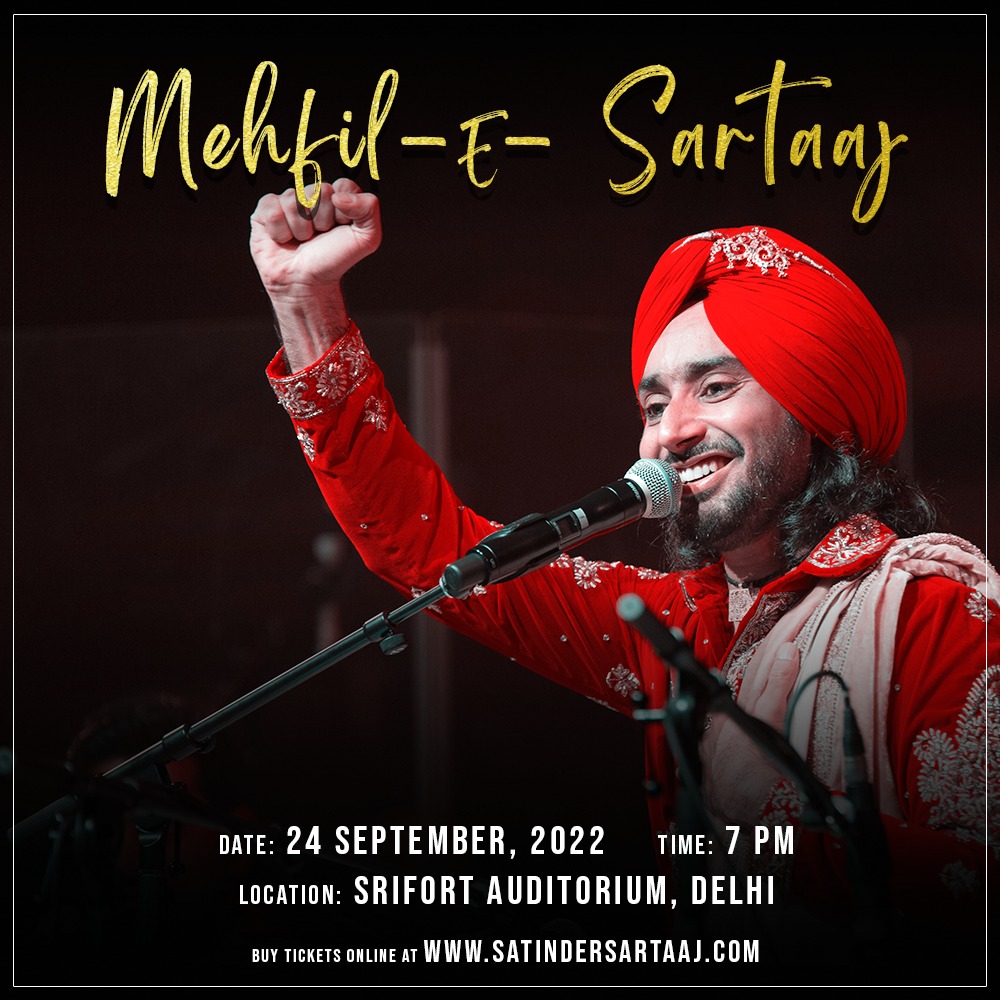 All I will say is: Thank you, Dr. Satinder Sartaj.
Negotiation tactic I learnt –
I dropped Dinky, my wife, to BLK hospital on the way back from Soha, our nine-year daughter's parent teacher meeting. Soha and I were waiting in the car assuming it would take less than thirty minutes for getting doc's advice for Dad's growing health concerns. We were both keeping ourselves happily busy with eating the famous pasta we'd purchased from the school to singing to making vlogs. Then, Dinky called to say that there is quite a queue at the doc and it'll take longer and that she things we should head home, and she'll come back on her own. I kind of' knew that in this situation it wouldn't take longer than another 30 minutes and was insisting on waiting for her. Negotiation went in her favor when she said that Soha needs some rest and therefore I must understand. Now, the thing about negotiation is that when you don't get exactly what you asked or wished for, you can ask for something else in return to make it a little better for you. I said, "OK, I'll go now and drop Soha, but when you're about to be done, give me a call and I'll come to pick you. You have you agree to this if you don't want us to wait now."
Well, these negotiation tactics might work in boardrooms but not with your wife. She simply refused and declined my next call. Phew! 🙂
Anyway, within minutes of my reaching home, Dinky called back and said that she was done. Without much effort, she let me come to pick her up. Infact, she seemed keen on that now. My negotiation tactic worked after all. ♥️
Quote I'm pondering —
If you are distressed by anything external, the pain is not due to the thing itself but by your estimate of it; and this you have the power to revoke at any moment

– Marcus Aurelius
Was at the dentist's cleaning for mom's root canal. I was sitting nearby all through the procedure. Mom is extremely delicate in anything that can cause pain (she's run away from orthodontist's clinic when eyes dilation was suggested for basic eye checkups for example). As I was observing her, I realized that I have two choices to experience the suffering based on my (likely incorrect) estimation of her suffering or be detached from it while providing herself assurance that all shall be well. We're almost programmed to seeing our loved ones go through pain but is really the time when they need you to remain calm and composed to be able to make rational decisions for them.
A new term I heard –
Exit interviews are passé, how about Stay interviews?  Have you ever sat down with your best employees in one-on-one discussion and asked:
What makes you stay?
What's the one thing that would make you leave?
It is a simple, powerful discussion that can help identify problems before they become reasons for quitting. Studies show that companies that conduct Stay Interviews enjoy a higher % of engaged, motivated employees – and their turnover is much lower. If nothing else, it will surely bring up the mood of both the boss and the employee.
---
I'm basically suggesting that getting oneself in a positive frame of mind both at home and work is that magic mantra which will relieve you not only of the stress but also those unexplained aches and pains. Give that a shot and see for yourself.
If you like this post, then show the love by sharing it with friends and family.
If you'd like to receive future blogs, please subscribe here.
---