Hi All,
Here's your weekly dose of "5-Bullet Tuesday", list of things I'm enjoying or pondering.
Most inspiring resignation I've ever read –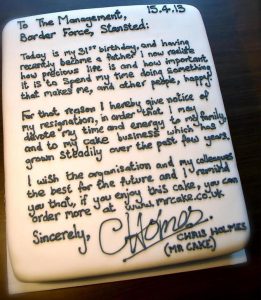 Need I say anything more?
My micro learning's this week –
Most powerful word in sales: You! If you're thinking of the title of your blog post, or your book title, consider including a You.
Example: You can win, by Shiv Khera which continues to sell (at traffic lights) after having already sold over 3.8 million copies in 21 languages!
In fact, almost all my blog posts, including this one, have You in them.
Most powerful number when giving a speech: 3. It has worked since times immemorial and continues to be that magic number. Go with three examples to explain a concept, three steps to a process and three key points from a presentation.
Not 2, definitely not 4, just 3.  
Quick way to make an audience laugh: Superiority and Surprise. Make them feel superior (which the presenter can do at their own cost by self deprecating) and add novelty by starting with a usual path but then taking an unexpected turn in your speech.
One quality of a good communicator: Say the most in least possible words!
Legend has it that Ernest Hemingway was once challenged to tell a story in less than six words. It turned out to be a heartrending mini-classic. Here's the full story:
"For sale: baby shoes, never worn."
Youtube video I loved to watch –
I am growing more and more fond of Brene' Brown. She is a PhD researcher and writer on subjects like shame, vulnerability and empathy.
Here's an interview of her which I have just finished watching. This is about her quest for true belonging. I was so inspired with her research that I wrote and gave a speech on it at the Humorous Speech Contest at our club this Sunday.
Here's my script, and yours truly won the second prize! (cheesy line, I know J)
 Quote I'm pondering —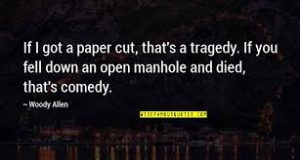 What am I looking forward to –
The best free resource I know for improving your public speaking skills is Craig Valentine's 52 tips. He is the 1999 World Champion of Public Speaking and if you subscribe, you get a tip each week.
His claim is that one year from now; you would be 3 times the speaker you are today!
I agree. After all, I can feel the difference in myself after having done it once a few years back, and now looking forward to subscribing over again. Would it be another 3 times? I hope.               
---
If you like this post, then show the love by sharing it with friends and family. The best part of writing a blog is the discussion that follows, so do register your thoughts and views below.
---