Hi All!
Here is your weekly dose of "5–Bullet Friday," a list of what I'm enjoying or pondering.
What I'm reading —

Bounce Forward by Sam Cawthorn. I was introduced to Sam just last week. He was one of the keynote speakers at Oration 2019 Conference at Kolkata last week. I was very impressed with his turnaround story.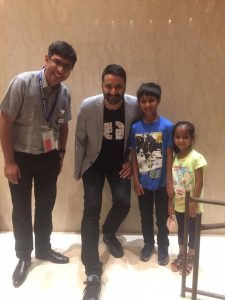 He is a 6 foot 3 inches Australian who met with an accident that nearly killed him in 2006. He lost his right arm in the accident and injured his right leg so badly that most of it is now synthetically rebuilt. However, this accident made him reassess his priorities in life and change the game for him completely. He eventually bounced forward rather than just bouncing back into the older version of life.  He thinks there is something fundamentally wrong in the idea of bouncing back when you are in crisis. Little wonder then that he owns the first 14 pages on Google when you search "Bounce Forward".
He has written 7 books including 2 International Best Sellers and is now an internationally acclaimed motivational speaker and coach.
What I'm watching —

I was in Kolkata last week. It has such an old world charm attached to it: The yellow Ambassador taxis, the tram, hand pulled rickshaws and the ferry ride to Howrah bridge. One can't be left untouched by the simplicity and the beauty of the place.
Now that we're back, I am watching the yesteryear's Malgudi Days episodes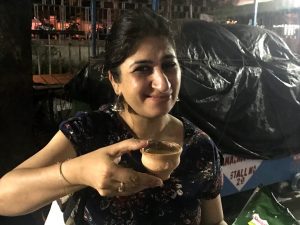 which is yet another recollection of the times gone by. My kids also love watching this over three decades old TV show.
One thing that remains the same through of the changing times is human emotions. It is these emotions which connect us and traverses time. No matter what the latest technology brings and how our day to day lives differ, these feelings and emotions would still bind us together.
Resource I'm excited to explore —

This week, I had some time to consider the resources that I already have available that I am not utilizing fully. For example, I am already a member of PMI International (Project Manager's Community) which is offering a free of cost Meet and Greet Conference to members. I registered for the same for the first time and am looking forward to attending on 22-June.
I am also attending the Family Day event at British Council on next weekend. Again, something that comes for free for members which we already are.
Also, I am excited to test myself as a potential Area Director for Toastmasters International. Having spent 5 years with TM, I think it is the right time for me to contribute and grow further as a leader at a broader level.
So, which are the resources you already have that you aren't fully leveraging?
Perhaps, it's time for you to go all out – to utilize your existing resources fully to help you become the person you always wanted to be!
Quote I'm pondering —

It takes 99 Nos to get a Yes. – unknown
This implies that we should be happy when we are rejected. For every No, is taking us one step closed to a Yes!
And, as always, please give me feedback. Which bullet above is your favorite? What do you want more or less of? Other suggestions? Let me know!
Have a wonderful week, all!
Mohit