Hi All,
Here's your weekly dose of "5-Bullet Tuesday", list of things I'm enjoying or pondering.
Challenge I'm taking –
I'm not sure about you, but I have podcastinated long enough – yes, it's been my dream to have a Podcast but just not able to start it. But this challenge is perhaps the light at the end of the tunnel. You have to publish three podcasts of a minimum of two minutes duration each by 1st October, and the one with most unique listens will feature on Hindustan Times. I'm on it, and you should be too? Read here to know more fellow podcasters.
What Am I looking forward to –
I have recently joined the 48 Days Eagles community. It's from one of my favorite authors/ podcasters Dan Miller and takes you towards doing the work you love, in 48 days. You could have a taste of it by listening to the 48 Days Podcast.
What I'm loving listening –
And as always, the law of attraction is working and so I'm seeing, hearing and feeling eagles all over the place :).
In attending the Toastmasters District Executive Committee meeting today, the Region 13 advisor, DTM Suganthi Periasamy and District Director, DTM Ranjit Acharya talked about leadership lessons from Eagles and their new born eaglets. Here is a beautiful poem that they shared about Eagles and Eaglets:
What Movie I watched —
Any movie that can keep your almost teenage son and eight year old daughter hooked is what qualifies as a good movie. Bell Bottom movie satisfies that criteria. Our growing children have so many competing options these days after all and this was one movie after a long time we managed to watch as a family.
So, I'd recommend it as a decent movie for family viewing. The downside though is the poor audio quality – too loud music and too low voice for Prime Video viewers.
Quote I'm pondering —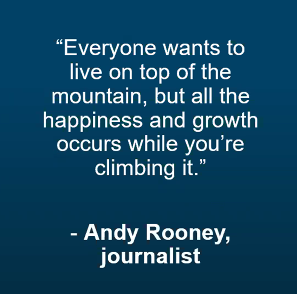 ---
If you like this post, then show the love by sharing it with friends and family. The best part of writing a blog is the discussion that follows, so do register your thoughts and views below.
---
Share a comment here..